If you have filled out a form that looks like this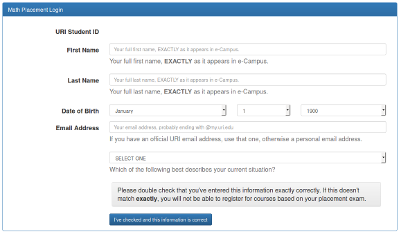 then you will receive an email once we have created your math placement account. It may take 24-48 hours for this email to arrive.
If you do not receive an email within 24-48 hours, you may have entered an incorrect Student ID, or there was a typo in your email address. Please
contact us
for assistance.